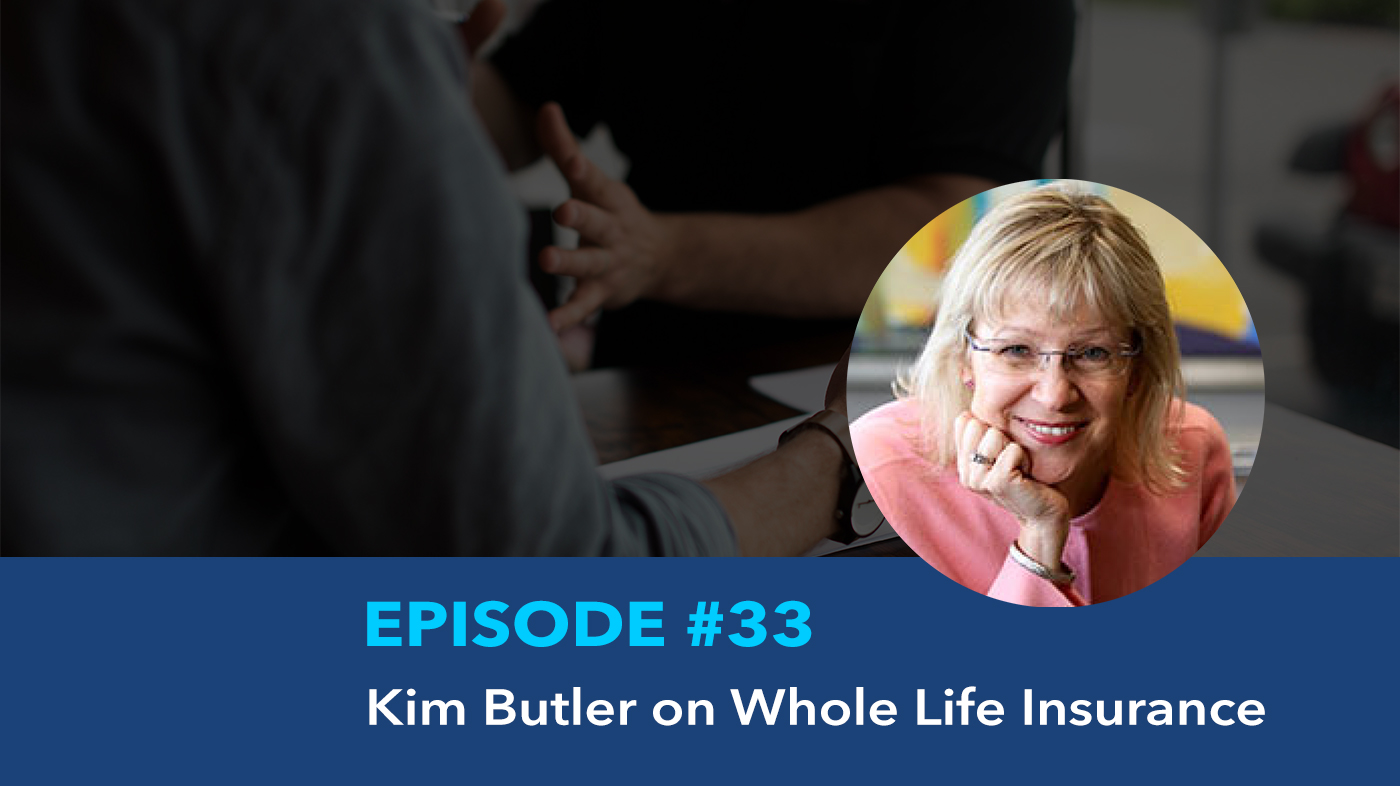 Subscribe: Apple Podcasts | Android | RSS | More
Kim Butler – Whole Life Insurance
Today, we discuss a financial product that seems to be forgotten and in a way underappreciated, especially for individuals who are approaching retirement or are already in retirement. A product that generates yields attractive and more importantly stable returns – Whole Life Insurance!
For this we have invited a professional, an expert on this subject – Kim D. H. Butler, Financial Advisor, Author and Founder of Partners for Prosperity.
https://partners4prosperity.com/kim-butler/
Author of: Busting the Retirement Lies: Living with Passion, Purpose, and Abundance Throughout Our Lives
The title immediately caught my attention. And when I read her book, I was impressed by her direct and frank way of describing some very serious structural challenges that plague our retirement system today.
The Prosperity Economics Movement
Based on Kim's experience as a banker and financial advisor for traditional financial institutions, she realized the short-coming of the industry, the outright lies and the unrealistic assumptions based on their rosy prediction. For Kim, it was time to take action and to create a movement for independent financial advisors and their clients.
One quote in your book made me think – retirement kills more people than in their actual work life. Kim's views on today's retirement planning can be called pessimistic, at least she is not sugar coating this seriousness of the financial challenges many will face in the future. One of the key factors underestimated is inflation and Kim has collected a wide range of analysis and data to support her concerns.
Certainly, life in retirement has a huge impact on how people spend their money. They have more time, probably spending much more time watching TV – and most likely those infamous shopping channels – this all has an impact on their financial planning and budgeting.
Probably the biggest predicament of retirement today is that we don't save enough. But Kim also makes a case that this is almost impossible to save enough – due to challenges of radical uncertainty and the risks of inflation in the far distant future.
In regards to younger generations and their savings habits, we can't really blame younger generations for not saving enough. Consider the lifestyle changes and opportunities they today have, such as travel and electronic gadgets savings is one of the least priorities.
Nevertheless, reinforcing savings habits through role models or ideally their parent can initiate a positive cycle of reinforcing habits.
Whole Life Insurance
Whole life insurance can reinforce a positive saving habit. And there are distinct differences between terminal life and whole life insurance.
In general, it is OK to have both insurance products. According to Kim, Whole life insurance is not an investment product but a unique savings products with many times better yields than savings or even traditional investment products.
In this episodes, Kim clearly explains the key differences between some of the mainstream insurance products out there and how whole life insurance should be a part of comprehensive savings plan and a complete investment platform.
Specific Characters of Whole Life Insurance
Mutual life insurance companies are in charge of managing your insurance premiums.
The Life Insurance Industry is not federally regulated but on a state level. That means a typical deposit insurance as provided by the Federal Deposit Insurance Corporation (FDIC) wouldn't apply.
However, insurance companies are required by law to have strict financial reserves. They are less leveraged than traditional banks and they are more conservatively managed.
Whole life insurance doesn't really compete with 401k plans. Again, it's about savings rather than considering an investment vehicle.
Views on Retirement
The most powerful message I got from your book was the message to approach retirement, not in fear but to approach with a mindset of spiritual freedom as well as the understanding that we don't have to spend our lives as the generations before
We should make use of the freedom we enjoy today.
Kim advises, to ignore all mandatory retirement ages, and have a mindset to work longer. Important is to find a profession that fulfills you, so you can be an active part of a community and ultimate be able to serve such a community for the greater good.
Links:
Kim Butle Whole Life Insurance